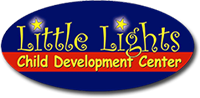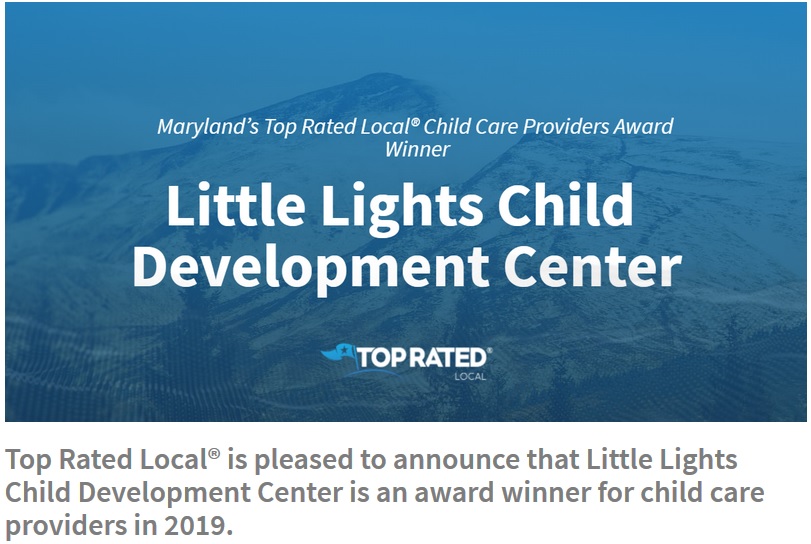 From "Top Rated Local" (June 18, 2019):
If you are looking for a child care center that will compassionately look after your little one, look no further than this award-winning company!
Little Lights Child Development Center has received many overwhelmingly positive reviews across multiple verified sites with an average rating of 4.92 stars, earning them an impressive Rating Score™ of 94.21 and a 2019 Top Rated Local award for ranking as one of the top 10 child care providers in Maryland!
Here's just one of their many five-star reviews:
"I am a nurse and had to return to work at nine weeks postpartum. Therefore, I was very emotional (to say the least) with leaving my nine-week-old baby boy all day in daycare. I must say it is a WONDERFUL place for children. My little one has learned so much and is always happy and smiling when I drop him off or pick him up. The staff is friendly and have always met our needs. We are happy to be a part of the Little Lights Family. My husband and I work long days and it makes us happy to know that our son is in safe, reliable, and caring hands." – T.B.
It is because of excellent reviews like this that Little Lights Child Development Center is now able to call themselves a Top Rated Local award winner!
Not Your Average Child Care Center
We were excited to learn all about Little Lights Child Development Center and how they have gotten where they are today, so we sat down with the Program Director, Rachael Pyles.
At Little Lights Child Development Center, people come first, and that includes the children, their families, and the staff. They make it a point to be sure that everyone feels supported and cared for. Rachael continued by telling us a bit about their company's mission:
"We're a non-profit organization, so our goal, our mission, has always been to serve families in the community and to make sure that their children are part of a program where they're treated like family."
Building Success Through Word of Mouth
Little Lights Child Development Center has established an incredible reputation, and Rachael says that a lot of their success has been thanks to word of mouth. She said:
"We do not have to advertise. We don't have to do anything like that. Our reputation speaks for itself. Parents talk to one another and that's where most of our new clients have come from."
There are many businesses out there that are looking to build as impressive a reputation as Little Lights Child Development Center has managed to. We asked if Rachael could share any expert advice with these companies. Here's what she had to say:
"I would suggest that they understand the community they are serving. Put the families and the children first. Make your staff feel like they're a part of more than just coming to work, that they are a part of a team. It reflects in the way the parents see you…"
Congratulations to Little Lights Child Development Center for being a 2019 Top Rated Local award winner, and special thanks to Rachael for taking the time to speak with us!