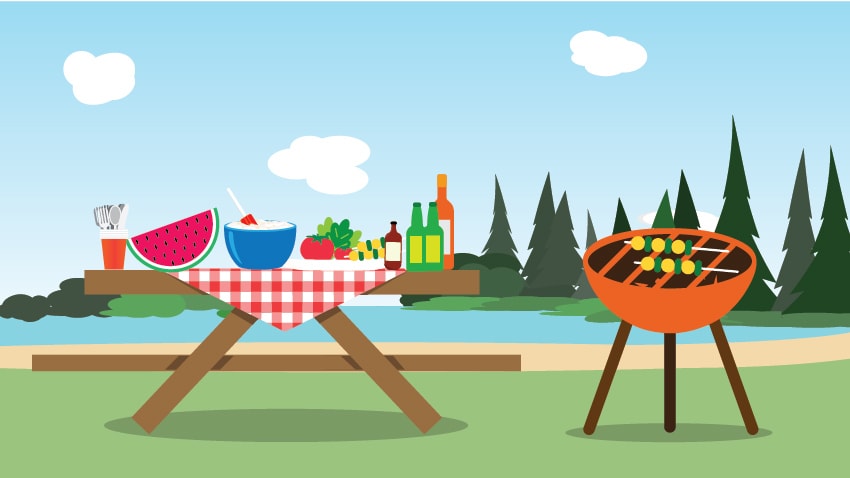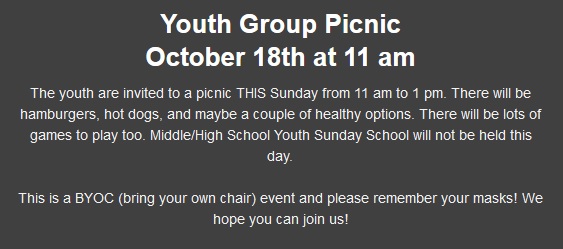 Hey FBC Youth,
I know how busy you are going to be stuck at home for the next couple of weeks, what with organizing your socks and watching endless You Tube videos and perhaps doing some schoolwork. If you find some spare time in your busy schedule I would like to ask you to help me with a project or two.
First a lot of our church members are in nursing homes which are currently locked down. That means they can't have any visitors and in some cases can't even leave their rooms. We also have a lot of members who are extremely vulnerable to the COVID-19 so they are stuck at home alone.
I would like to ask the youth to begin writing notes or cards of encouragement and prayer to these folks. I have a list of names with me so if you would like to personalize them you can contact me and I can give you some names and specific needs. If you would like to help just contact me (Richard) at (301) 693-2761 or at rpkrauss@yahoo.com or on my facebook page. I can pick up and deliver your notes to homes and or nursing homes.
I will be posting more ideas of how we can help one another over the next few days and if you have some ideas please share them with me. I hope we can all get together soon but until then just remember that although we are separated right now, through Jesus we are still in this together.
P.S. If you have any prayer needs or just stuff you need to talk about you can contact me anytime using the information above.
Peace,
Richard, March 19, 2020
Catalyst Youth Mission: Allowing God to change us in order to change the world.
Mission Scripture: 2 Corinthians 5:17
 Join us on Sunday Mornings in the Youth Room at 10a for Bible Study.
On Wednesday Nights, we invite you back from 6:30 – 8p, for a time of fellowship and Bible Study, too. Get to know our youth, youth leaders, and more about what we believe and how we, even as teenagers, can play a pivotal role in the world around us. We truly are the future – and the future begins NOW!
Our Youth Minister is Richard Krauss:
Hi! I'm Richard Krauss the Minister to Students at First Baptist Church of Frederick. I've have had the privilege of serving here at FBC since 1998 and it is the joy of serving teenagers and their families that has kept me going. So I would like to thank you for your interest in students and this ministry. Apparently this is the part where I tell you a little bit about myself so where should I begin? Well according to Mary Poppins "the beginning is a very good place to start" so I'll take her advice and start there.
I was born and raised in Maryland, Harford County to be exact. When I graduated from High School I decided to attend college at Carson Newman College in East Tennessee and there I began a lifelong love affair with the mountains and people of southern Appalachia. I loved the area so much that upon graduating I chose to stay at Carson Newman and serve as a Campus missionary with a program called Appalachian Outreach. We served the community be offering home repairs, food, clothing and support for "at-risk" children and families.
It was during this time I met an incredible young lady by the name of Rebecca (Becky) Hilliard. Since we served as missionaries together we were not allowed to date fortunately we found a loophole in this inconvenient rule by getting married. Becky and I have been happily married for 27 years and we have had one child, Tim. Tim has autism and obviously this has affected our lives dramatically but probably not in the ways you suspect. Raising Tim has given us a very different view of the world. This perspective has been invaluable in working with teenagers because Tim keeps no secrets and everything that happens in our family is public knowledge. Many times this has forced Becky and I to be more open and honest with teens than we would like but the teens love it.
Becky, Tim and I love using our experiences to help teenagers, parents and families face the challenges that life throws at them. We believe that a good sense of humor, a strong faith in Christ and a supportive church family are the keys to surviving this crazy world. If you would like to know more about our ministry and us please feel free to contact me at rpkrauss@yahoo.com.