August 2 Services
Middle/High Youth Sunday School 9 AM
Worship Service 10 AM
We are asking you to register if you plan to attend Sunday School or worship this week. You can do so by clicking https://reopen.church/r/rGCjbuqs
For everyone's safety we will continue with significant modifications to our worship services:
Entrance must be through the front doors only. All other doors will be locked.
Masks must be worn by everyone entering the building. We will have a limited number of masks available for those who forget to bring one; please don't forget. Those who for medical reasons cannot wear a mask will be asked to increase physical distancing to 15 ft. and sit off to the side.
Upon entering, everyone will have their temperature taken by no-touch infrared thermometers. Anyone with a fever will be asked to leave. Note: please take your temperature before coming and if you have a fever, please stay home.
Physical distancing of 7 ft. between non-family members must be maintained at all times.
No congregational singing, no childcare.
The services will consist of music performed on the stage, the sermon, and other worship elements such as testimonies and Scripture readings.
Hand sanitizer will be available.
Attenders will be asked to help wipe down surfaces after each service.
As anxious as we are to return to worship, safety must be our first concern. If you are part of the most at-risk population, consider staying home until the infection rate declines even further.
As such, sermons will continue to be posted to YouTube for those who cannot attend.
We will evaluate our services each week, giving heed to state and county restrictions. We will add additional parts of our programming when it is safe to do so.
Middle/High School Sunday School
August 2 at 9 AM
Pastor Richard and Becky will lead Sunday School for middle and high school youth this Sunday at 9 am. The class will be meeting outside (behind the church) and is limited to 15 people. If you plan to attend, please register by clicking https://reopen.church/r/rGCjbuqs
Children's Ministry
Children's Ministry will continue to be available online. Please visit http://Lifeway.com for a Bible story and activity page each week.
We hope to begin Children's Ministry in September. Miss Rachel and the children's ministry staff miss all of our FBC children and hope to see everyone soon! Stay safe and healthy!
If you have any questions, please reach out to rachelann.rp@gmail.com
This Week's Sermon
August 2 – Reluctant Love – Dr. Larry Eubanks – 1 Kings 2:2-9 – YouTube Link
—————————————————
Ongoing Contributions
If you are unable to attend church or are uncomfortable attending currently, please continue to support the Lord's work through your tithes and offerings.  Our financial obligations remain. You can mail your contributions to the church at 7040 Bowers Road, Frederick 21702. Even better, you can contribute right now! Click CONTRIBUTE to send your contribution to the church. BETTER YET—set up a recurring contribution so you never have to worry about forgetting your offering.
Newsletter:  Keep up with all the activities, connect with fellow FBC'ers, and learn about new opportunities to learn and grow in your relationship with Christ.  Subscribe here.  We promise to never, ever share your information or to SPAM you, and you can unsubscribe at any time.  Whether you attend FBC or not, you are welcome to subscribe!
Check our "Upcoming Events" page.
Due to COVID-19, the church remains closed.
8:30 AM Traditional Worship Service
9:45 AM (or 10:00 AM for some classes) Various Sunday School Classes for All Ages
11:15 AM Unleashed Worship Service (Contemporary)
Wednesday Night Pastor's Bible Study:

7:00 PM to 8:00 PM downstairs in rooms 101-103.  Click for more information.  

7040 Bowers Road, Frederick, MD  21702        301-473-8283        office@firstfrederick.org

Welcome to First Baptist Church of Frederick. We are really excited about what God is doing at our church, and we hope that is very evident. You can find a lot of information about our church on this site, but if you really want to see what God is doing at First Baptist Church, we invite you to come and see for yourself!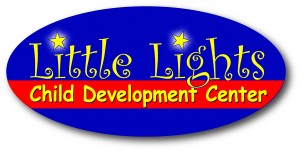 We also have two independent churches of Christian believers that worship in our building on Sunday afternoons.  They are:
The Lord's Church of Frederick (Korean) with Pastor Kyungsoon Park.  For more information, please contact the church through email:  pks20070031@yahoo.com.
Mizo United Apostolic Fellowship (Burmese) with Pastor Biakchhawna.  For more information, please contact the church through email:  mizoapostolic@gmail.com.  Additionally, connect with them on Facebook:  Mizo Apostolic.
Directions
As you're headed west on Highway 40, look for the Bowers Road sign shortly after SMH Auto Sales on the right.  Turn right on Bowers Road and continue up the hill.  The driveway to First Baptist Church will be on the left on the crest of the hill just past a white, two story, private residence also on the left.  You will see the sign for First Baptist Church on the left which marks our driveway.  7040 Bowers Road, Frederick, MD  21702